The Photographer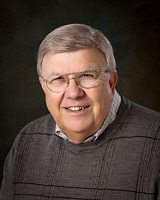 Richard M. Frieders has been involved with photography for over 35 years. He has a studio and darkroom facilities in the city of Batavia, IL, a western suburb of Chicago.
He is the Past President of the Photographic Society of America. He is also a member of the Professional Photographers of America,
Richard is the designer of many electronic controls used in the audio visual and photographic industry and is President of RMF Products, Inc., a manufacturer of audio visual and other photographic equipment. RMF Products also is a distributor of laser products and other electronic components.
Other hobbies include computers and amateur radio -- K9DKP